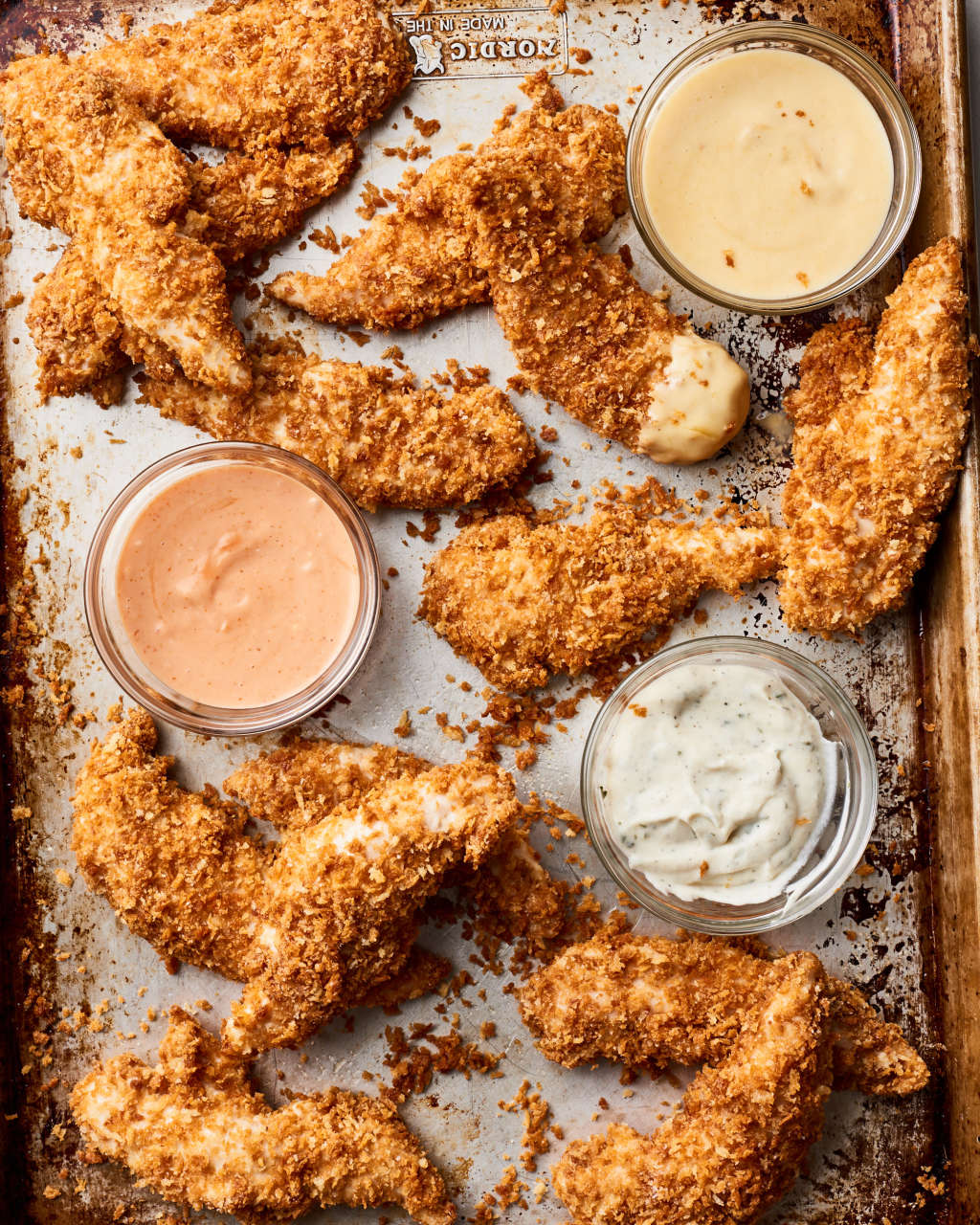 I've been cooking family dinner for seven years now, and despite a rigorous meal planning routine I still find there are days (or weeks) where I just can't figure out what to feed my family.
Here are 50 of our favorite family meals — a list that includes everything from chicken fingers to pancakes — that you can pin, bookmark, or save for those nights when you need a dinner recipe that the whole family will love.
Winning Chicken Dinners
Chicken is a staple of family dinner because it can be turned into almost anything, has mild flavor, and is inexpensive. Frankly, there are a lot of chicken recipes on this list for those very reasons too.
Ground Meats
My own childhood was filled with ground beef dinners: hamburger helper, sloppy Joes, pasta with quick meat sauce. It is another protein that is easily accessible to children and can also be stretched to feed the neighborhood kids. There are a few ground turkey and lamb recipes here, too.
Pasta for All
Pasta is quick-cooking and filling, making it a backbone of family dinner. Partnering pasta with new vegetables is one of my favorite techniques for introducing them, but you can also add kid favorites like peas and call dinner done in less than 20 minutes.
Veggie-Heavy Meals
I hesitate to call this part of the list vegetarian, because there might be some rough bacon toppings here and there. Plus, these recipes are for any parent (not just the vegetarian ones) who might be scratching their head wondering "When is the last time my 4-year-old ate a vegetable?"
Pizza
We have pizza every Friday night; it is as much a family ritual as it is an easy way to eat up leftovers and keep my kids excited about eating at home.
Breakfast for Dinner

Serving pancakes or a smoothie for dinner on a Wednesday night makes you a cool parent. I've polled my daughter's first-grade class, and they agree: Breakfast for dinner is way more fun than dinner for dinner.
via www.thekitchn.com/family-dinner-ideas-265030 www.thekitchn.com/main.rss