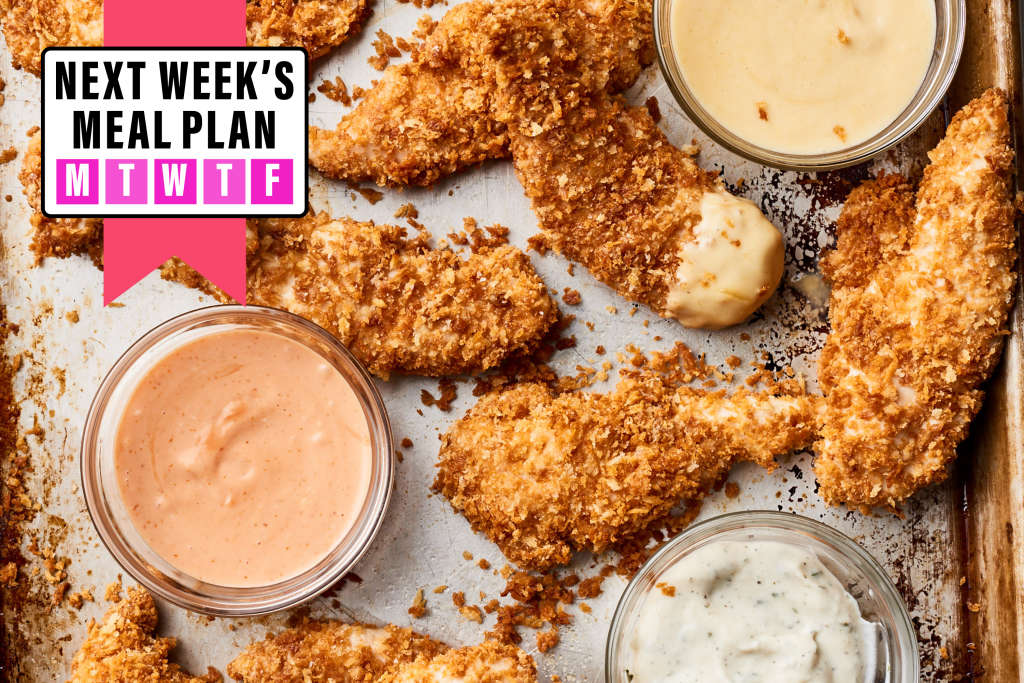 This week my oldest, the kid who made me a mother, turns 7. I never imagined I'd be a mushy puddle of emotions about her starting first grade, losing those first baby teeth, and becoming her own type of planner (meticulously planning everything from her own birthday cakes to parties for her dolls).
Just for fun this week, Ella's planning out our own family dinner too, including her birthday meal on Tuesday. Here's what my family eats when our first-grader plans dinners for the week.
Welcome to This Week's Meal Plan
I believe meal planning is the secret to stress-free weeknight dinners. Since I'm frequently asked by friends and family what I'm cooking for dinner each week, I share my weekly meal plan here. Whether you're just learning to meal plan and looking for a real-life example of how this works or you're an old pro on the hunt for inspiration, here's a peek at how I'm feeding my family this week.
New to meal planning? Start here.
(Image credit: Guy Ambrosino)
Minestrone is my family's favorite soup recipe, but Ella has her own personal love affair with minestrone that started with the canned variety. She loves this version served with croutons.
Our house rule: On your birthday you pick dinner. This means you can choose your favorite burger joint or Waffle House. My husband always selects baked ziti. But leave it to our precocious 7-year-old to pick steak frites with Caesar salad and, obviously, birthday cake.
We saw this coming, right? I very recently tested these out with my kids and they love this version of chicken fingers. We're having these tenders with roasted broccoli and buttery sweet potatoes — all my 7-year-old's picks.
Full disclosure: Her actual pick for this evening's dinner is good ol' Top Ramen. Nothing fancy, please. I'm planning on some steak leftovers and maybe some vegetables from earlier in the week as toppings, although the freezer is stocked with some options for vegetables as needed.
Friday night is always our family's pizza night. We could order out, but the birthday girl has friends coming for a playdate and this will double as our activity and dinner. There will be chopped vegetables and yogurt ranch dressing for snacking too.