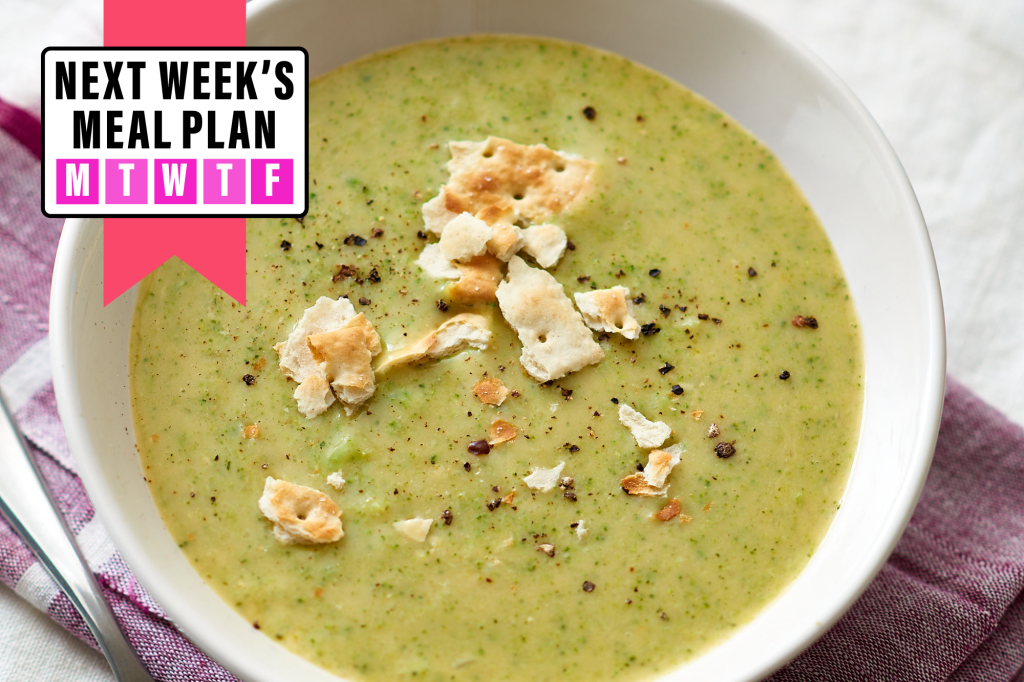 We got our first dusting of snow this past weekend as we pulled out holiday lights and hunted for a Christmas tree, and a week of hearty soups sounds like the most soul-filling meal plan imaginable.
I'm also taking the opportunity to big-batch some soups with help from my slow cooker in order to stock the freezer for my family, as we have a bit of travel and some house guests in December (which is busy enough). Here are the four slow cooker soups (plus our Friday night pizza) we're eating this week that are also filling our freezer.
Welcome to This Week's Meal Plan
I believe meal planning is the secret to stress-free weeknight dinners. Since I'm frequently asked by friends and family what I'm cooking for dinner each week, I share my weekly meal plan here. Whether you're just learning to meal plan and looking for a real-life example of how this works or you're an old pro on the hunt for inspiration, here's a peek at how I'm feeding my family this week.
New to meal planning? Start here.
Broccoli cheese soup is about as kid-friendly as a soup can get at my house. This Pioneer Woman recipe also gets prepped with help from the slow cooker and a delicious hunk of Velveeta cheese to make it creamy and dreamy. I'm serving this with carrots sticks for the kids and rolls for dipping.
This soup is so good and surprisingly easy. I have a spiralizer that I love, but if you don't consider grabbing some from the freezer section (these are less expensive than the ones in the produce department) and save yourself some work. This soup gets crackers and apple slices on the side.
Haven't stopped thinking about this soup since I made it, so we're firing up the slow cooker for this one. I'm making a super simple butter lettuce salad to go on the side and skipping the bacon for cheddar cheese crackers.
This is my mom's favorite soup and as she's coming in December to be extra childcare while my husband and I are traveling, I want to make sure it is ready and waiting in the freezer for her. I'm grabbing cornbread from the store to serve on the side.
Friday night pizza is a continuing tradition in our home — and stocking the freezer now means easy pizza on a future Friday when it is too blustery to go out or for delivery.
Click below to get more tips, insights, and ideas from our Meal Plan Club crew and readers like you.